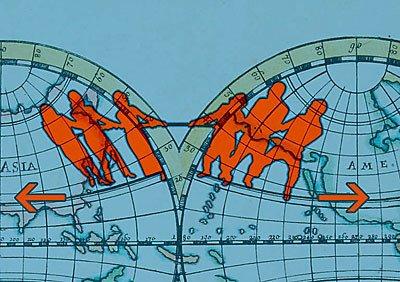 The 28th Pacific Economic Community Seminar: "TPP and RCEP: Emerging Dual-Track Pathways towards FTAAP" was held on November 13-14, 2013 in Taipei. (For the list of speakers and program agenda, click on the link)

The most recent crisis had serious impacts on the world economy through the channel of trade. We believe that economic integration with freer trade would help create a healthier business environment by eliminating protectionism in many possible ways. After all, REI is able to provide the much needed recovery momentum. However, there still exist many political and economic challenges limiting the progress of REI.
Protectionism in many forms seems revived at bad times, and transaction costs hindering the development of healthy business environment increased. The regional economic integration (REI) aiming at reducing or eliminating unnecessary economic barriers has been proposed, such as the initiative of FTAAP and initiatives in progress such as the Trans-Pacific Partnership (TPP) and the Regional Comprehensive Economic Partnership (RCEP). Are these two tracks in competition or are they complementary? How can the potential gains from TPP and RCEP be maximized? What effect do these two tracks have on non-members as well as the participating members? These were some of the questions addressed at the seminar. International experts from Australia, Chile, China, Indonesia, Japan, Korea, New Zealand, Singapore, and Thailand shared their views and exchanged ideas with Chinese Taipei counterparts.