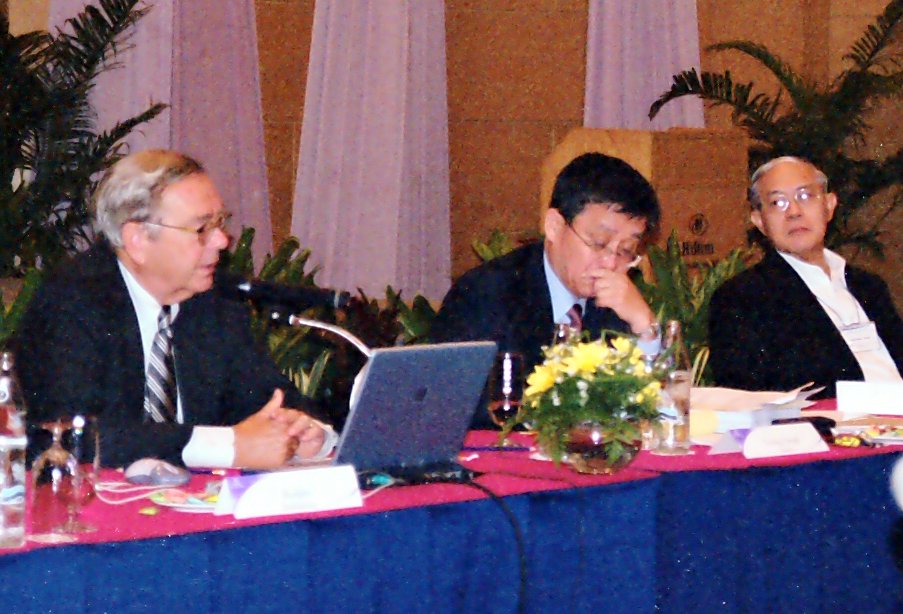 An expert on banking and financial intermediation, Professor John Kimball Dietrich (University of Southern California Marshall School of Business) has passed away on 25 January. Kim is survived by his wife, USC Marshall Professor Judith Blumenthal, two children, and five grandchildren. Kim was one of the pioneers in thinking about Asia-Pacific cooperation on financial policy issues bringing his considerable expertise on the development of the US financial markets to enrich discussions on the future of finance in Asia.

Kim's style and knowledge were much appreciated at a time of great uncertainty following the Asian financial crisis, and his contributions focused on the development of debt capital markets provided a rich source of ideas influencing a future vision of the region. In particular, his work focused on trying to think of ways to improve sources of domestic funding for small and medium companies in the region to provide more stable sources of funding with exposure to the double mismatch of maturities and currencies that had characterized corporate funding in the lead up to the 1997-98 crisis. Many of his ideas and suggestions such as the use of second board markets and venture capital are yet to be fully realized in emerging Asia-Pacific economies. However, with today's agenda focused on inclusive growth and small and medium enterprises (SMEs), Kim's rich legacy leaves much for future architects of financial market development to build on.
[photo, l-r: Kim Dietrich, Soogil Young, Jesus Estanislao at PECC Finance Forum: Issues and Challenges for Regional Financial Cooperation in the Asia-Pacific, held in Hua Hin, Thailand in July 2003]
Kim came into the PECC community through the Financial Market Development project co-led by Adlai Stevenson and Yuchiro Nagatomi and continued to contribute as one of the US representatives to the Finance Forum led by Soogil Young (KOPEC). Kim was an expert on banking and financial intermediation. His research has been published in numerous top-tier journals, he authored an innovative textbook, Financial Services and Financial Institutions: Value Creation in Theory and Practice, and worked extensively as a consultant with financial services firms and law firms directing litigation involving financial institutions and finance concepts. He was an active member of the board of directors for USC Credit Union since 1997, serving in numerous key leadership and committee positions utilizing his expertise in areas of financial services, management and strategy critical to USC Credit Union's growth and performance.
Prior to joining USC in 1979, he was an executive with the Continental Illinois National Bank where he directed research and analysis for the Bank's management and for corporate customers. He also served as special assistant to the US Treasury Department during the stock market crash of 1987. He earned a Ph.D. in Economics from University of Michigan, a Master's Degree in Economics from University of Chicago and did his undergraduate studies at Yale University.
The PECC community has lost a great friend and contributor, our deepest condolences go to Kim's family and friends.
Some of his contributions to PECC discussions are found here:
Financing SMEs: Challenges and options (2003, co-authored with Juliet McKee)
Venture Capital Markets in APEC Economies (2003)