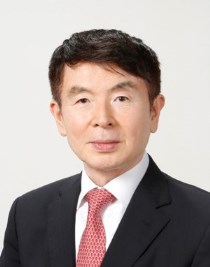 The new President of Korea Institute for International Economic Policy (KIEP), Dr. Jung Taik Hyun was inaugurated as the Chair of KOPEC on June 28th 2016.
Before joining KIEP, he served as a Senior Secretary for Policy Coordination at the Blue House, Vice Chairman of National Economic Advisory Council (NEAC), Vice Minister at the Ministry of Gender Equality and Family (MOGEF), Chairman of Korea Trade Commission, Professor of Department of International Trade and Regional Studies at Inha University, and President of Korea Development Institute (KDI).

He received his Ph.D. in Economics from George Washington University, M.B.A. from Sloan School of Management at MIT, and B.A. in Economics from Seoul National University.