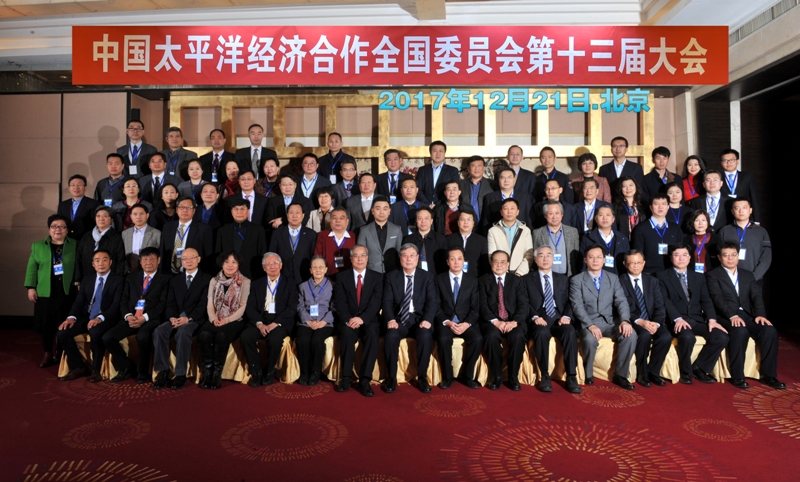 China National Committee for Pacific Economic Cooperation (CNCPEC) held its 13th General Meeting in Beijing on December 21, 2017. Over 100 CNCPEC members and special guests attended the meeting. Mr. Huang Mengfu, Honorary Chair of CNCPEC and Vice Chair of the 10th and 11th National Committee of the Chinese People's Political Consultative Conference (CPPCC), and Mr. Wang Chao, Chinese Deputy Foreign Minister made keynote speeches as guests of honor, in which they highly commended CNCPEC's great achievements for the past five years and placed high hopes for its future work.
Amb. Su Ge, Chair of CNCPEC, made a report on CNCPEC's work for the past five years and its work plan in the next five years. The Meeting ratified the work report and the amendment of CNCPEC's Charter. It also elected around 50 new members of CNCPEC's 13th Council (formerly known as Standing Committee).
On the same day following the General Meeting, the first session of CNCPEC's 13th Council Meeting was held in Beijing, in which new members of CNCPEC's leaders including the Chair, Vice Chairs, and Secretary General was elected. During the Meeting, members of the Council had in-depth discussion on and made related recommendations to CNCPEC's future work.