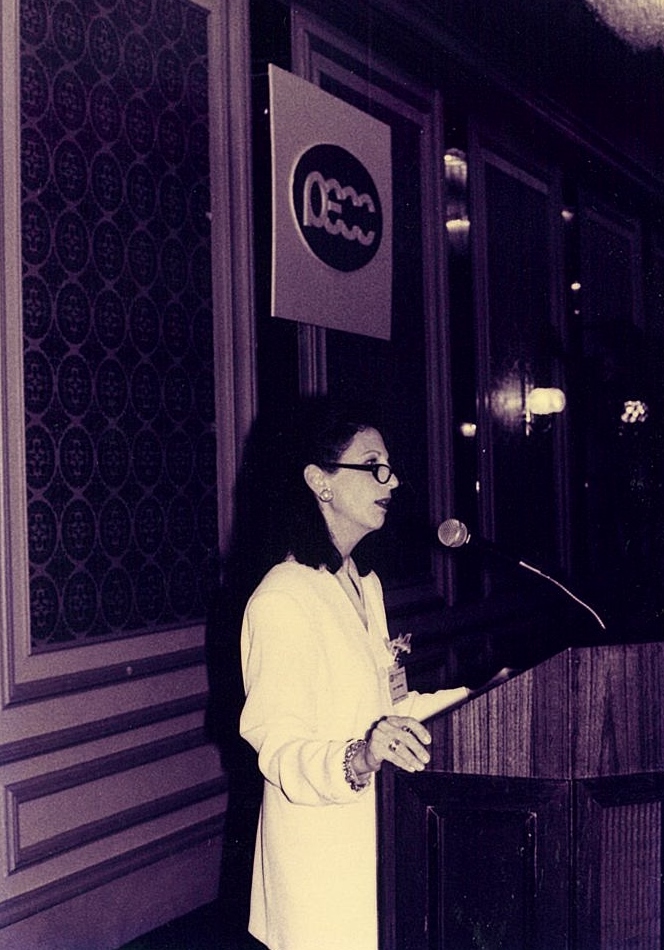 We mourn the passing of Ms Carole Brookins who passed away on 23 March at the age of 76. "Carole was a leading member of US PECC who helped establish PECC as a regional resource on food and agriculture policy. Her key insight as chair of the task force was to frame the issues in terms of the regional food system. She is remembered for the way she quickly distilled the essence of research for a regional audience, providing a great model for successful PECC projects. We are much in her debt," said Dr Mark Borthwick former Executive Director of the US PECC Committee.
Ms Brookins started her career in finance with A.G. Becker & Company and then became a reporter with the Chicago Board of Trade before joining E.F. Hutton where she rose to become E.F. Hutton's vice president of the commodities division. In 1980 she founded World Perspectives in Washington DC an agricultural market analysis and consulting firm.
"Carole was very much a pioneer. She introduced the idea of taking a holistic approach to food issues to PECC," said Eduardo Pedrosa, Secretary General of the PECC Secretariat. To quote from the foreword that she wrote for the very first Pacific Food Outlook "At this meeting it was recognized that most research is concentrated primarily in the area of production agriculture - supply-demand analysis of basic agricultural raw materials and crop forecasts. However, in the participants' view, what was missing was a comprehensive and ongoing assessment of the Pacific Rim food system, emphasizing not just production, but also food consumption, food prices, marketing and infrastructure, as well as the trade and investment climate, policy framework and regulatory standards."
She also initiated the joint PECC– APEC project RISE, Regional Integration for Sustainable Economies with strong support from World Bank and Asian Developing Bank. A private – public sector initiative with mission of supporting rural-urban linkages and integrated infrastructure investment. "Carole played a crucial role in the project under the auspices of PECC and with the support of the CNCPEC. Her energy, enthusiasm, and input will always be highly appreciated by the Chinese side, especially Jiangmen. She was always graceful, thoughtful and resourceful. And the expert group that she led was also of great expertise and provided very good intellectual input to Jiangmen's development. Carole seemed never to stop working. Once, when we finished the discussion very late, she told us that she was going swimming. We were all amazed at her energy," said a former colleague from the China PECC committee.
From 2001 to 2005 she served as executive director of the World Bank, representing the United States. Ms. Brookins also served on the President's Export Council and on the State Department's advisory committee on international economic policy. She was a life member of the Council on Foreign Relations.
"She is remembered for the joie de vivre she expressed with her many hats and the way she enlivened meetings with her good humor," recalled Dr Borthwick.