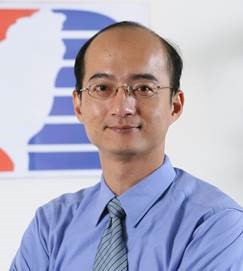 Dr. Chien-Yi Chang, President of Taiwan Institute of Economic Research and Executive Director of Chinese Taipei APEC Study Center succeeds Dr. Chien-Fu Lin as the Chair of Chinese Taipei PECC Committee. 

Prior to his current position, he served as an Assistant Professor, Department of Economics at Ming Chuan University from 2002-2016, and as a Deputy Director, Division II of the Taiwan Institute of Economic Research from 2006-2011.
Dr. Chang's expertise and research interests are in industrial development and policy planning, brand strategy planning, industry competition in major economic and trade economies, manufacturing and service industries.
Dr. Chang received his Ph. D (1998) and M.A. (1993) in Economics from the National Taipei University.