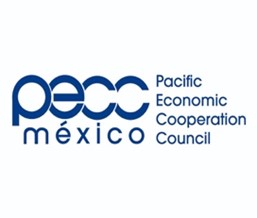 In the XXIst Century, women participation in the economy has been recognized as an indispensable condition to potentiate the development of economies. In the APEC region, notwithstanding that there had been advancements in the empowerement of women, still there are significant gender gaps in public policies and structural barriers that limit women's development that the COVID-19 pandemic has made even worse.
The Mexico Member Committee of the Pacific Economic Cooperation Council (MXCPEC) has as one of its main objectives to contribute with other Fora to deepen the study of the complex themes regarding women inclusion and empowerment and to socialize this knowledge through online seminars with specialists in such topics to further the understanding on women's role nowadays and to inform public policies for them to enhance the potential of women.
The current Webinar objective is to address those issues by gathering five outstanding academics from Australia, Japan, Phillipines, Mexico and South Korea that will cover important issues related to Women Entrepeneurs and E-Commerce, The Impact of COVID-19 Pandemic on Gender, Leadership and Political Inclusion, Feminist's Economic Approach to Women in APEC and Changing the Value System with a Feminist View of the Economy.
Event Speakers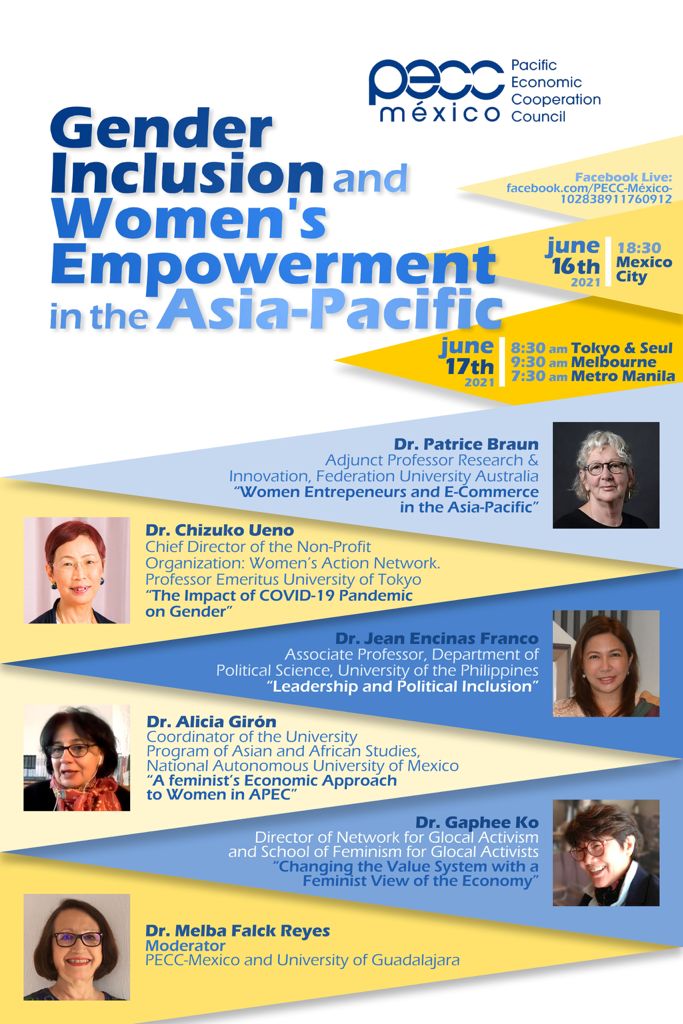 Event Program