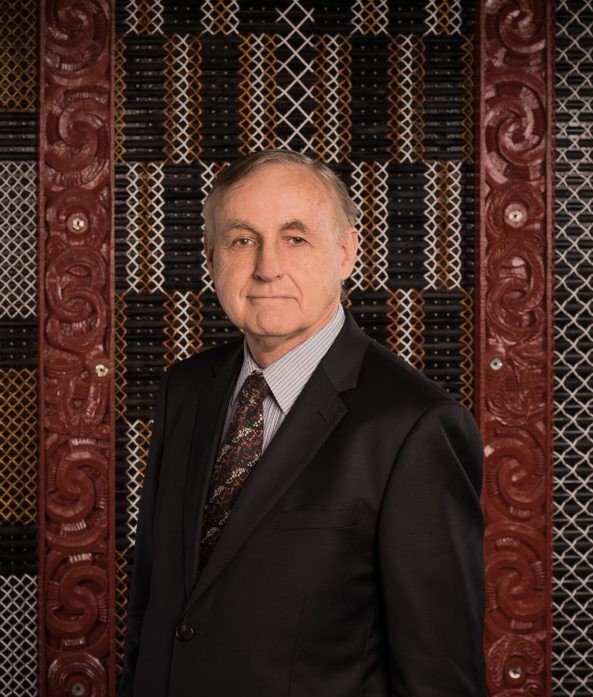 Alan Bollard (CNZM; PhD Auck; FRSNZ) is a Professor of Pacific Region Business at Victoria University of Wellington, and inaugural Chair for Pacific Region Business. 
Alan is also the Chair of the Infrastructure Commission, Chair of the cross-university Centres for Asia-Pacific Excellence, and Chair of the New Zealand Portrait Gallery. He is NZ Governor of the Economic Research Institute for ASEAN and East Asia, and was on the Organizing Committee for NZ APEC 2021. He is a Director of China Construction Bank (NZ).
Previously, Alan was the Director of the New Zealand Institute of Economic Research 1987-1994; Chairman of the New Zealand Commerce Commission from 1994 to 1998; and was the Secretary to the Treasury between 1998 and 2020.
Between 2002 and 2012, Alan was the Governor of the Reserve Bank of New Zealand, responsible for monetary policy and bank regulation, helping steer New Zealand through the global financial crisis. Bollard became the Executive Director of the APEC Secretariat based in Singapore, the world's largest regional body that promotes trade, investment and sustainable growth in the Asia-Pacific, serving from 2012 to 2018. 
He wrote a best-selling account of the GFC called Crisis: One Central Bank Governor and the Global Financial Collapse.  He has published several novels: The Rough Mechanical and The Code-cracker and the Tai Chi Dancer. He has also written a biography of famous economist Bill Phillips, and a popular economics book Economists at War. A sequel, Economists in the Cold War, is due out shortly.
In 2012 he was honored as a Companion of the New Zealand Order of Merit. He is a Fellow of the NZ Royal Society. He also has honorary doctorate degrees from the University of Auckland and Massey University.