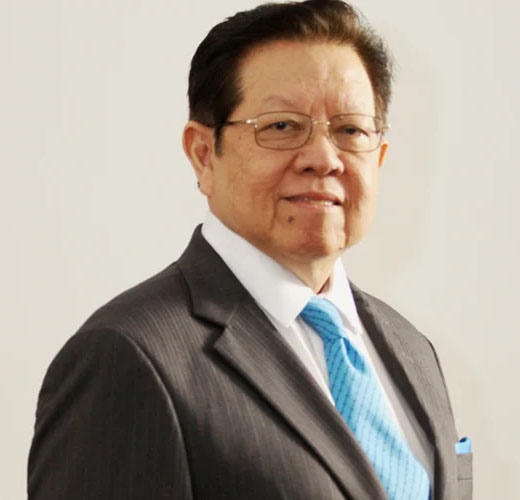 Professor Dr Mohd Faiz Abdullah succeeds Mr Herizal Hazri as the Chair of the Malaysia National Committee for Pacific Economic Cooperation (MANCPEC). Professor Faiz is also the Chairman for the Institute of Strategic and International Studies (ISIS), Malaysia.
A lawyer by training, Professor Faiz graduated with First-Class Honours in LLB from the International Islamic University Malaysia in 1989 and was called to the Malaysian Bar the following year. He later obtained an MBA from the University of Southern Queensland, Australia and a PhD from Putra Business School. His first degree was in English Literature from the University of Malaya.
As author and scholar, Professor Faiz has extensive experience in public policy and research, including as special adviser on international policy and affairs with the Selangor government, and later as adviser in strategic and international relations in the Ministry of Economic Affairs and Ministry of International Trade and Industry.
Professor Faiz also has vast experience in the corporate sector, helming various public-listed companies. He was a journalist with the New Straits Times before moving on to law enforcement and legal studies. In 30 years of legal and corporate practice, he specialised in mergers and acquisitions, corporate finance and advisory, forensic due diligence and public interest litigation.
He also served as Senior Research Fellow and Director at the Institute for Policy Studies from 1996 to 2008. In 2009, with Dato' Seri Anwar as chair, Professor Faiz co-founded the World Forum for Muslim Democrats, dedicated to providing a vibrant platform for public intellectuals to discourse on Islam, reform, democracy and governance.
Professor Faiz is the founding dean of Selangor Business School (Unisel), a graduate business school, where he teaches Strategic Management and Organisational Behaviour. He is the author of four books on topics ranging from shariah law and judicial reform to the Fourth Industrial Revolution.