The 23rd PECC General Meeting will be held in Manila on 10-12 September with the theme "Growth Engines for the 21st Century: Achieving Balanced, Inclusive, and Sustainable Growth."
Please return to this webpage for more updates.
Message from Host Committee Chair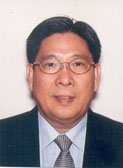 Antonio I. Basilio
PPECC Chair and Host of 23rd PECC General Meeting
It is my great honor and pleasure to welcome all delegates to the 23rd Pacific Economic Cooperation Council (PECC) General Meeting to be held in Manila, Philippines on 10-12 September 2015.
Our theme for this year's General Meeting is "Growth Engines for the 21st Century: Achieving Balanced, Inclusive and Sustainable Growth". The Meeting will seek to address and contribute to the APEC Philippines' agenda of promoting inclusive growth in the region at a time when the traditional drivers of growth are running out of steam. The challenge is further complicated by the rapidly changing global and regional trading and production architecture and the need to manage both human and natural resources to respond to changing demands.
The PECC General Meeting provides a forum for PECC's tripartite membership to exchange views and generate ideas and substantive inputs to various economic policy and governance issues confronting the region. It also provides an opportunity for stakeholders of the host economy to engage in dialogues with the PECC community.
Our hosting of the PECC General Meeting this year comes 16 years after the Philippines first hosted the General Meeting in 1999. Much has changed since but we continue to see the relevance and value of PECC in developing the strategic perspectives to promote greater regional economic cooperation. We hope that you will similarly find the 23rd PECC General Meeting a useful and productive forum.
Bringing Together Regional Opinion-Leaders